6,7, 8 grade students are invited to join us at Ozark Christian College for "GetaWay" on September 27 – 28. Register and find all the details
At RCC, we believe strongly in the benefit of reading, studying, and meditating on the truth of God's Word found in the pages of the Holy Bible. There are several opportunities to meet and study together at RCC. Sunday School is a great way to meet with your peers and hide the Word of God in your heart. Our Sunday School hour is at 8:45-9:45 am, every Sunday. From PreK to High School, we group kids together with other kids their own age and their teaching then study material suited to their learning ability. We currently have 3 adult Sunday School classes that are meeting. All classes and age-levels study the same passage of scripture so families can review and reinforce the main points of the study later. So, whether you're new in your faith journey or you've been traveling the path for a long time, we think you will find a place to fit in and grow even more as we encounter God through the teaching of His Word.
Rosendale Christian Church travels to two of our local long-term care facilities monthly to hold a worship service with the residents in their care. Singing praise, Biblical teaching, Holy Communion, and Prayer are all part of the services we hold. Many times holding an aged hand or sharing a walk down memory lane is a ministry we provide also with the elderly residents. RCC holds these services on the third Sunday of each month. We begin at Laverna Village in Savannah, Mo at 2 pm. Then together we travel the few miles to Shady Lawn following the first service. This is a vital ministry to those whom many don't take the to consider needing the opportunity to worship with fellow believers. Please join us in caring for these wonderful saints.
33 relentless individuals formed our 2019 Youth Mission Team. 26 youth and 7 sponsors traveled to Loveland, Colorado to spend a week with Week of Hope community service missions. When we arrived we were split up into crews with other teams from North Dakota, Arizona, and Colorado to go and serve at many different projects around the area. Projects included: Boys and Girls Clubs, Homeless Shelters, Food Banks, Thrift Stores, Health & Rehab facilities, and many others. The RCC crews were such a blessing to the Loveland area. They stepped up in leadership, the served each other, they volunteered where needed, and they went out of their way to interact positively with all they met. They took our theme verse, "Do Everything in Love!" to heart and lived for Jesus for the week. Thank you to our church, communities, and families for sending us out. Thank you for supporting us in prayer and finances. We were challenged, we grew, and lives were changed because of this opportunity. THANK YOU!!!
Rosendale Christian Church is an Independent Christian Church that exists to be a Body of Believers who seek to fulfill our threefold mission:
WIN…BUILD…SEND in the name of Jesus Christ.
WIN: It is our desire as a church to reach the lost with the life-changing Gospel of Jesus Christ.
BUILD: Build up the everyday, ordinary people like me and you in the knowledge and truth of God's Word so that we may
survive in this crazy world.
SEND: Send out saints who are ready and willing to reach a lost world
by being the hands and feet of Jesus.
All of these things and more are done in the name of,
and for the glory of Jesus Christ alone.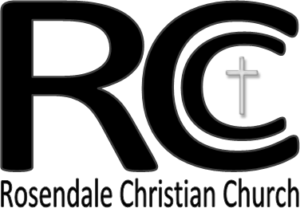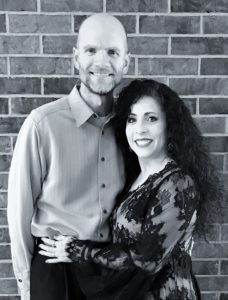 Senior Pastor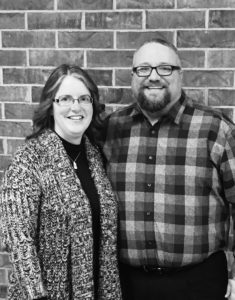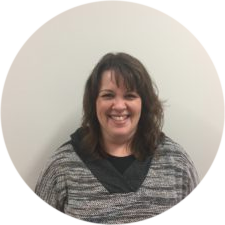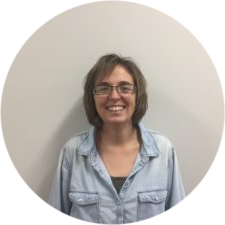 TLC Preschool Director
Rosendale Christian gathers to worship every Sunday at 10 am.
Bible study for all ages begins at 8:45 am.
Check out what is happening at RCC:
Our small groups has been invented to provide a unique way for church goers to connect with each other, outside the Sunday service. You cannot possibly get connected or meet new people on a Sunday morning within a church service. That is why we encourage everyone to get involved in a small group ministry.
You'll form deep friendships and learn to do life together with other believers.
A list of active Life Groups and leaders can be found –
HERE
MomentuM is our Middle-School/High School Student Ministry Group. This is an exciting area of growth in our church. The meetings start at 5:43 on Wednesday evening. The students arrive with the smell of supper in the air that is supplied by members of the church. After we eat we have some time just to hang out and play a game or two. Then we get our second meal of the evening as we feast on the Word of God. We wrap things up with some small group time where we pour into each other and grow together as we do this thing called life.
Calendar
Energetic – Exciting – Engaging – Entertaining. All those and more could describe our 3rd-6th Grade Youth Group – KICK. KICK meets every Wednesday during the school year right after school lets out. No two meetings are ever the same, but they are always fun whether we are playing crazy games, eating amazing snacks, raising the roof with worship songs, or digging into Bible study. The KICK's kids are transported from the school by bus to the church and parents pick their kids up at 5 pm. KICK stands for Kids In Christ's Kingdom, and it is our goal to help each kid that comes to know that their place in the Kingdom has been secured by Jesus.
Hey Men! We'd like to invite you to join us for our Men's Bible Study the 2nd and last Sunday's of each month. We meet @ 6:30 a.m. and dive in to God's Word to learn how to be better leaders, fathers and men of God in our culture. We think you'll be encouraged and blessed as we share the Christian journey with other men. Currently our men are gathering to feast on and learn from the wisdom shared in the book of Daniel. There is no better time than the present to grow deeper in your walk with Jesus than now.
God's Word Changes Lives –
One Person At A Time.
Sep 15, 2019

Reconciliation

Sep 8, 2019

Walk Humbly with You God

Sep 1, 2019

Basic Principles for an Enduring Marrriage

Aug 25, 2019

Love Mercy

Aug 18, 2019

Do Justly

Aug 4, 2019

ROAR! Life is Wild … God is Good

Jul 21, 2019

The Fruit of the Spirit

Jul 7, 2019

God Has a Difficult and Wonderful Plan for Believers

Jun 30, 2019

The Controversy of the Holy Spirit

Jun 23, 2019

New Birth in the Spirit
Join Us At Any Of Our Ministry Events.
Click
HERE
for our location and contact information