God's Word Changes Lives –
One Person At A Time.
Our Audio recordings were interrupted because of the Corona-virus from March 16 – June 14 of 2020. You will find the missing messages on our
live stream link.
November 2020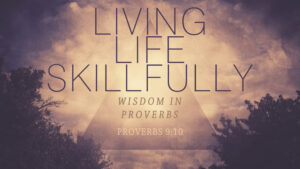 Wisdom in our Relationships
from the series: Living Life Skillfully (Wisdom in Proverbs)
Aim: God's wisdom for our relationships can bring blessings out of brokenness.
---
October 2020
September 2020