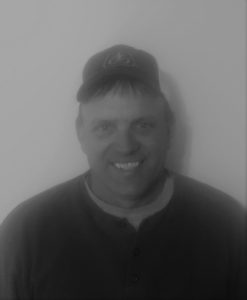 Why Do We Take Communion? by Jim Cymbala
"Do this in remembrance of me." (1 Corinthians 11:24)
There are two institutions that our Lord Jesus Christ left for the church. The first was included in the Great Commission, when Jesus said, "Go and make disciples of all nations, baptizing them in the name of the Father and of the Son and of the Holy Spirit" (Matthew 28:19). Baptism a one-time thing; and every believer should obey that command of the Lord. But the Lord also left us the church practice of communion; and in his New Testament letter to the church, the apostle Paul exhorts us, "Whenever you eat this bread and drink this cup, you proclaim the Lord's death until he comes." Why wasn't this practice also a one-time thing, like baptism? One of the reasons is because God knows our hearts and the way the enemy of our souls attacks us. Therefore, God wants us to keep remembering the blessedness of our position in Christ.
We are saved, not because of how many verses we've read or whether or not we've had a good day, or because we've been a good person. We are accepted by God as his children only through the blood and body of Jesus. What he did on the cross gives us forgiveness of sins, eternal life, and access to— and relationship— with our heavenly Father.
Perhaps you haven't started the year well; you may have even been irritable due to your circumstances. Although we have to trust the Lord to help us with every situation, the practice of Communion reminds us that it's not how long we prayed today or whether we were pleasant or even grateful that determines whether we are saved. It's because we have put our faith in Savior of the world.
The enemy of our souls wants us to move off that position, however. He will whisper, "How do you feel today? Have you been good lately? Have you repented of all your sins? How about that meltdown you had? Do you think God is happy with the way you spoke to your spouse?" But if we allow ourselves to be moved away from remembering that it was the blood of Jesus that washed away our sins, we're in no-man's-land. God didn't say, "When I see your feelings I will pass over you," or "When I see your obedience I will pass over you." He said, "When I see the blood, I will pass over you"! We all need to remember why we're saved; because one of Satan's names is "the accuser," who tells us, "Look at what you did two years ago" or "…two hours ago." And soon he has us looking backwards and looking within, instead of looking at Jesus, the author and perfecter of our faith.
As we take communion, we remember Jesus' body given for us and his blood shed for us; and we serve notice to Satan that we have been redeemed not with perishable things, such as silver or gold, but with the precious blood of the Lamb. Can you imagine how precious to God is the blood of Jesus? Satan will try to convince us that our sins are not completely erased, but we have to say, "Get thee behind me, Satan. I've been purchased not with the blood of calves and bulls, but with the blood of God's own Son!"
"There is therefore no condemnation for those who are in Christ Jesus" (Romans 8:1).
IN YOUR SEARCH FOR GOD'S NATURE, YOU WILL FIND SOMETHING STUNNING! HIS HANDIWORK IN FASHIONING MOTHER'S HEARTS….. ITS EASY TO MISS GOD WEAVING HIMSELF INTO MOTHERS AND THEIR HEARTS. A DEEP WELL, FAILING DEFINITION. GREETING CARDS OFFER ARMIES OF CATEGORIES ADDRESSING IT. HOLLYWOOD'S SPENT MILLIONS DEPICTING IT ONSCREEN. YET THE WELLSPRING OF A MOTHER'S HEART REMAINS MYSTERIOUS.
OUR CREATOR TAKES CARE TO KNIT HIMSELF INTO WHO WE ARE AND WILL BECOME. IN EXAMINING HIS LOVE FOR US, HIS MOTHERING NATURE IS QUICKLY APPARENT:
….How often I wanted to gather your children together, the way a hen gathers her chicks under her wings…Matthew 23:37
HOW COULD GOD REFERENCE HIMSELF AS A PROTECTIVE MOTHER, UNLESS HE'D POURED HIS COMPASSIONATE NATURE INTO THE MOTHER'S HEART? HIS MATERNAL TEMPERAMENT CONTINUES:
….He will delight in you with gladness; He will be quiet in His love, He will rejoice over you with shouts of joy…Zephaniah 3:17
"QUIET IN HIS LOVE", DUPLICATES THE TENDEREST MOMENTS BETWEEN MOTHER AND CHILD, REFERENCING THE CHILD BEING FULLY CONTENTED AND SIMPLY ENJOYING THE CLOSENESS OF ITS MOTHER. THE CHILD WANTS NOTHING MORE THAN ITS MOTHERS PRESENCE. IT'S A TIME OF QUIET LOVE. DRAWING POWERFUL STRENGTH FROM HER PROXIMITY ALONE. AGAIN WE SEE HIS MOTHERING SIDE:
….Can a woman forget her nursing child, and have no compassion on the son of her womb?…Isaiah 49:15
WHO BETTER THAN THE DESIGNER OF MOTHERS COULD EXPLAIN THIS NURTURING SIDE OF HIMSELF?THE NOURISHING DEFINITION OF Jehovah, OUR PROVIDER. HIS PROVISION IN LIMITLESS CARE IS WHERE WE DIRECT OURSELVES FOR COMFORT. DADS UNDERSTAND WHEN WE GO RUNNING PAST THEM TO REACH HER ARMS. THAT SOURCE OF CONSOLATION DOESN'T CHANGE. WE STILL GO TO "MOM" FOR COMFORT. FOR THROUGH HER KINDNESS, FORGIVENESS, AND NEVER-ENDING COMPASSION, WE COME TO WHOLLY TRUST GOD! HE IS EASILY RECOGNIZABLE IN HER AND WE DEEPLY VALUE GOD'S MOTHERLY HEART WOVEN TIGHTLY INTO HERS….
THE MOST POTENT ATTRIBUTE OF GODS HEART IS HIS LAVISH FORGIVENESS OF OUR SINS. BLACK SINS, WASHED IN RED BLOOD, PRODUCING ROBES OF WHITE RIGHTEOUSNESS. LIKE THE MOTHER THAT DELIBERATELY FORGETS HER CHILD'S SHORTCOMINGS, HE CASTS OUR SINS DIRECTIONALLY AS FAR AS THE EAST IS FROM THE WEST, UNTIL SINKING TO THE FLOOR OF FORGETFULNESS.
SIMPLY STATED, HE IS FATHER GOD WITH A MOTHER'S HEART. WAITING TO WIPE EVERY TEAR; SITTING UP WITH US THROUGH THE NIGHT; AND LISTENING TO OUR TROUBLES—SOLVING THEM WHILE WE ARE STILL SPEAKING.
THE MOTHER'S HEART IS BEST DEFINED BY HER UNSELFISH GENEROSITY IN ONGOING, UNCONDITIONAL GIVING. THANK YOU TO OUR MOMS FOR LETTING US FEEL GOD'S LOVE RADIATE THROUGH YOU……
Communion Devotion 5/3/2020
21 When Jesus had said these things, He was troubled in spirit, and testified and said, "Most assuredly, I say to you, one of you will betray Me." 22 Then the disciples looked at one another, perplexed about whom He spoke.
23 Now there was leaning on Jesus' bosom one of His disciples, whom Jesus loved. 24 Simon Peter therefore motioned to him to ask who it was of whom He spoke.
25 Then, leaning back on Jesus' breast, he said to Him, "Lord, who is it?"
26 Jesus answered, "It is he to whom I shall give a piece of bread when I have dipped it." And having dipped the bread, He gave it to Judas Iscariot, the son of Simon.
27 Now after the piece of bread, Satan entered him. Then Jesus said to him,
"What you do, do quickly."
From this passage of scripture at the Lord's Supper, we find Jesus gathered with His disciples in a very comfortable setting. We read of John reclining against Jesus. He calls himself the beloved of Jesus. He indeed is one of those closest relationally to Jesus. We also find Judas Iscariot positioned in such a proximity to Jesus that Jesus can easily pass him dipped bread. This comfortable setting becomes quite awkward, I suppose, when Jesus designates that He know Judas has betrayed Him. To me, this represents to us that Jesus invitation to join Him at the table is to all. Enemy or friend. Saint or Sinner. Prince or pauper. It's always our choice what we do with that invitation.
A few years ago I wrote a song called "Come Sit at My Table". It is written from the perspective of John and Judas. It's a song that calls us, no matter who we are, to join Jesus and remember Him. Here are the lyrics:
Come Sit at My Table – by Rich Atkins
I've known Him as my Rabbi, I'm the one that Jesus
loved.
I've felt His grace and mercy; I've seen wonders from
above.
Here we are in Jerusalem; it's time for the feast.
He's standing in the Upper Room, waiting for me.
Chorus
Come sit at My table, let Me wash your feet.
Everything is ready, I've saved you a seat
Take this cup I'm pouring; Take this bread I break
Drink deep-ly and feast; Ev-ry time you do …
Rember Me, Remember Me
Verse 2
Thirty pieces of silver is such a small wage,
But that is what I'm getting to kiss and betray.
I'm troubled inside my soul; something isn't right.
I wonder if I'm welcome at supper tonight.
Bridge
Saint or sinner; enemy or friend
Prince or pauper; all are welcomed in.
The feast is prepared; the preparation's through
Accept the invitation that He offers me and you.
My Communion Devotion today comes from a devotional that Sallie Jo and I do in the mornings called "Join the Journey" from Watermark Community Church in Dallas where Nancy was a member when she lived in Dallas. It is based on John 16:1-15, which ties in nicely with our men's study group and Pastor Kent's messages.


God has given us everything we need to thrive in both this life and our eternal one.
John 16:1–15
"These things," which Jesus repeats four times in this section of Scripture, will prove to be everything the disciples, and all of us, need for eternal life. "These things" are that God is three in one—eternal, equal in nature, and distinct in role. Father, Son, and Holy Spirit cannot be divided. God is going to work through the disciples' suffering to bring the good news of salvation to the world (John 16:6-7)! God's personal presence, which is the Holy Spirit, will come to those whom the Son has reconciled to the Father (John 16:13). The Holy Spirit was giving life in Genesis 1 and is pointing to Jesus until the end of Revelation (Revelation 21-22). The Spirit gives believers energy and direction to find hope when life makes no sense (John 16:8-11). He gives believers an eternal view of God's plan (John 16:12-13) and enables obedience, which makes Jesus famous (John 16:14-15).
John 16 is the last recorded conversation Jesus had with His disciples before He was crucified. He clarifies "these things" to them because after He is gone, they will be persecuted for following Jesus' authority over the synagogue's. He is sending the Holy Spirit so they won't lose faith and turn from God (John 16:7-15). While the persecution did come, the power of the Holy Spirit kept giving new life to those who believed. The Helper, as the Spirit is called in John 16, has continued working through Jesus' disciples; and now, 2,000 years later, the Spirit still helps convict and conform rebellious people like us. Fear strikes when tragedy hits, and Jesus knew the temptation to quit would come. Like the apostles, we have also been tempted by the fear and pain that comes with tragedy. In these times, my temptation is to mistakenly lose faith in God's control and sovereignty.
But each time that I have gotten to the end of myself, He's there. His Spirit corrects us through His Word. Although we haven't suffered as greatly as the disciples, I am reminded that the Son who died for them also died for us. His Spirit living in us and guiding us in this crazy, painful, unpredictable life of ours is enough to cause us to rejoice (Colossians 1:24-29). He has overcome the world, and "these things" are everything.
David Potter
– Elder, Rosendale Christian Church
In Matthew 12: 43-45 Jesus says "When an evil spirit comes out of a man, it goes through arid places seeking rest and does not find it. Then it says, 'I will return to the house I left.' When it arrives, it finds the house unoccupied swept clean and put in order. Then it goes and takes with it seven other spirits more wicked than itself, and they go in and live there. And the final condition of that man is worse than the first. That is how it will be with this wicked generation."
Jacob Hudgins explains it this way: "God is willing to bless us – as He allowed the demon to be cast out of the man – yet those blessings do not insulate us from further problems. The demon came back and tormented the man again. The Jews of Jesus' day were allowed to see his glory, benefit from his miracles, rejoice in his teaching, and learn from His example. Yet all this did not make them holy — that was a decision they had to make. If "this generation" was unwilling to truly change after all the blessings Jesus brought, it would have been better for him not to come. "The last state" of rejecting God's Son "would be worse than the first".
God expects true reform from sin. John came preaching, "Therefore bear fruits worthy of repentance" (Matt 3:8), and Jesus demanded "Repent, for the kingdom of heaven is at hand"(Matt 4:17). God will take away our sins—He will cast out demons, so to speak—but still expects us to make changes in our lives. And this is the key: change is not something God can do for us! We must fill up our house rather than leaving it empty, swept and put in order ready for sin to return. We must keep our hands busy in good things so that sin does not return in greater measure. But when we accept God's blessings without accepting our responsibility to change, it will be said of us: "the last state of that man is worse than the first".
The call to Christians is to replace formerly wicked behaviors with righteous ones. It will not do to leave the time and energy we once used for sin to sit unused—sin will soon return, and in greater measure. We must "put off, concerning your former conduct, the old man which grows corrupt according to the deceitful lusts"(Eph 4:22). But take note! We must also "put on the new man, which was created according to God in true righteousness and holiness"(Eph 4:24). Paul explains this in some detail: where we once lied, we must stop and instead speak truth (v. 25). Stealing must end, and work take its place (v. 28). Corrupt language is replaced by words that build up and impart grace (v. 29). It has been said, "idle hands are the devil's workshop", and this principle is confirmed by Scripture. Fill up your life with the works of Jesus, or don't be surprised when sin returns in spades.
As we spend this time away from each other and in some cases away from work, I just wanted to encourage everyone not to let your spiritual life become stagnant or to become distracted with all the things of the world and to keep your eyes focused on the cross and the work that Jesus wants you to be doing.
T

im Hughes – Elder, Rosendale Christian Church
Elder Devotion – 4/12/2020
Praise be to the God and Father of our Lord Jesus Christ! In his great mercy he has given us new birth into a living hope through the resurrection of Jesus Christ from the dead. 1 Peter 1:3 | NIV
On Resurrection Sunday we celebrate our risen Lord and Savior Jesus Christ. God showed us mercy by sending his one and only Son to atone for our sin (John 3:16)
Jesus Christ was falsely accused, arrested, unjustly punished, and sentenced to die on a cross. All because God loves us! But the good news is, that wasn't the end!! Jesus was raised from the dead and lives today!! Our living hope for things to come!
Today as we celebrate Resurrection Sunday let's praise God for the gift of salvation and eternal hope given to us through the death, burial, and resurrection of our Lord Jesus Christ.
David Roberts – Elder, Rosendale Christian Church
Elder Devotion by Gary Hughes 3/29/2020
Our challenge is to be faithful and lead our families at home. God is still worthy, he still wants to commune with us, he wants us to seek his face and draw encouragement and strength from him. Pleases don't neglect your time of worship just because we aren't meeting. If ever worship is needed it's now. I have been struggling with this situation for days now, feeling God is trying to give us (the human race ) a wake up call. I don't believe this is just a happenstance where somebody screwed up in China and started this snowball rolling. In a matter of weeks the rug has been pulled out from under a lot of families who were doing fine a month ago. Churches across the country are ceasing to meet. The normal world is gone. Those things we relied on and trusted in to provide for us and encourage us are gone. It should cause us to examine where has our faith truly been placed. I do believe this a judgement of God. His judgements have one purpose in scripture, to bring people to repentance. The church, as a whole, needs to respond to this with repentance. To humbly seek him, and his forgiveness, to remember our first love;
"To the angel of the church in Ephesus write: These are the words of him who holds the seven stars in his right hand and walks among the seven golden lampstands. I know your deeds, your hard work and your perseverance. I know that you cannot tolerate wicked people, that you have tested those who claim to be apostles but are not, and have found them false. You have persevered and have endured hardships for my name, and have not grown weary. Yet I hold this against you: You have forsaken the love you had at first. Consider how far you have fallen! Repent and do the things you did at first. If you do not repent, I will come to you and remove your lampstand from its place. But you have this in your favor: You hate the practices of the Nicolaitans, which I also hate. Whoever has ears, let them hear what the Spirit says to the churches. To the one who is victorious, I will give the right to eat from the tree of life, which is in the paradise of God." ‭‭Revelation‬ ‭2:1-7‬ ‭NIV‬‬
God disciplines those he loves, I do not question his love for us. I do find myself questioning if I have misplaced mine.
Stay faithful, seek his face, be willing to be used where needed. Lead your family to Christ
Gary Hughes – Elder, Rosendale Christian Church